Permanent eyeliner, also known as eyeliner tattoo, defines and enhances the beauty of the eyes. The appeal of permanent eyeliner tattoo is immediately apparent to anyone who has ever been struck by the sheer beauty of certain supermodels' eyes—it makes the lashes appear thicker, even when mascara is not worn. Permanent eyeliner is a well-known secret among celebrities who need to be camera-ready at all times.
Try out one of the most revolutionary and safe innovations in beauty, today!
What options are available?
Ruth Swissa offers two popular options for permanent eyeliner in Los Angeles Area :
The first option is called an enhancement, which involves carefully placing a thin, natural-looking line along the lash line. Ruth achieves this look by making several small dots along the lashes. The effect is subtle, but effective
The second option involves the skillful application of a permanent eyeliner tattoo and will appeal to those clients who are looking for more of a makeup look. Ruth achieves this look by adding another line on top of the enhancement.
How Does It Work?
In both procedures, permanent eyeliner is delicately applied with a sterile applicator made specifically for fine, detailed facial work, utilizing the micro-pigmentation process.
Color is applied along both the upper and lower lash lines, creating a defined but soft radiance around the eyes. If a stronger look is desired, thickness of the color may be increased gradually, over several sessions.
Both during and after the procedure, topical anesthetics are applied to the lash lines, keeping any discomfort to a minimum. We have also recently acquired a new cooling machine that helps numb the eye area, making our clients even more comfortable. It is also advised to take Arnica, a homeopathic pain reliever and swelling reducer, starting the day before the procedure. Some slight swelling of the areas involved may occur, but, with normal care, will diminish and disappear by end of the first week.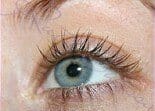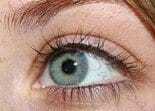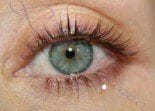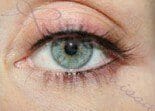 Ruth Swissa
Proud Member of: